Building a home can be a difficult and incredibly rewarding experience. We cannot do all the work without requiring the necessary skills and licensing from the local authority, but there are some aspects we can dig out feet into to help in the building process.
If you're trying to decide how to get involved in your building project, here are five things you can do that allows you to tailor your home to accommodate your needs now and any change of heart in the future while reducing the cost of building.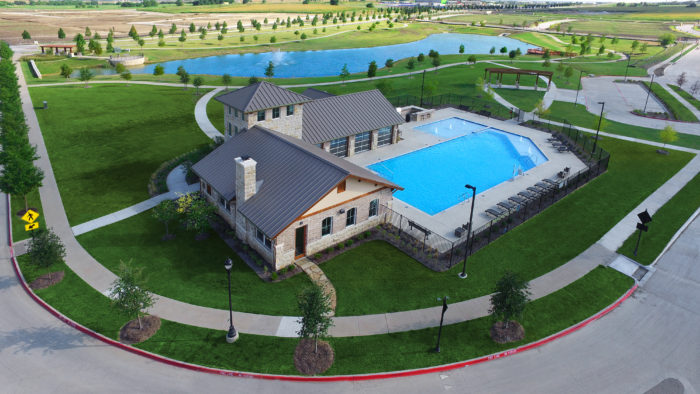 5 Things You Can Do Yourself When Building a Home
1. Groundwork
Groundwork is something anyone can try. Start by marking out the site properly as you don't want to dig out and find you aren't exactly in the right place later. Groundwork will require to clear the site of rocks, trees, and debris, level the site, and dig for the foundation of the house being built. The work might range from just leveling the ground to using excavators and bulldozers.
You can undertake the more manageable tasks and also assist the site crew with the more difficult and more involving tasks.
2. Carpentry
This involves building stud walls, hanging doors, installing a kitchen, and building the roof. In this section, choose your tasks wisely, some tasks like building the roof and installing the kitchen cabinets require some expertise you may not have. Ensure you use the right tools and materials. Get personal protective equipment(PPE) for your safety, nail gun, a miter saw, a suitable adhesive, and a coping saw.
Choose a DIY that if it goes wrong, in the worst-case scenario you won't get injured, and the destroyed things can come down quickly, and replacing won't be costly.
3. Painting
This is an exciting part for most who want to get involved in building their homes. At this stage, many want to add a final personal touch to their homes. It's essential to prepare all tasks with attention to detail and not rush the process. When it comes to painting, do the prep work—clean the walls and tape the vulnerable areas to avoid drips, ensure you use protective floor coverings, and apply an undercoat.
Other than choosing the paint color, remember to check the type of paint—whether to go for latex or oil-based paint. All dry walls should be finished with a primer before painting. For the ceiling, use flat paint, and a semi-gloss for any trim.
4. Tiles and Floors
Most floors require some underlayment between the subfloor and finished floors. There are different ways of laying the floors, (wood, ceramic or vinyl) depending on the type of flooring you choose
Tiling is a task most people feel they can do and not much can go wrong. An excellent place to start is a small area like a bathroom or the kitchen. You need to choose the size of grout lines to use with the tiles you have chosen. Use the right adhesives depending on the tiles, the right tools always make the difference.
When it comes to finishes, if you mess up, people will notice. If they are not done well, it will look cheap and in order to repair it, you will have to spend more money.
5. Landscaping
If you're physically able, there is a lot of hard work you can help with, like digging, bringing the patio slabs, sand, bricks, timber, cement, and other materials. Landscaping takes many hours and can save you a lot of money if you're not afraid to do the hard work.
What to Leave to the Professionals
DIY projects are great if you enjoy a good challenge, and they will give you a sense of accomplishment. These are some projects you should leave to the professionals, and only assist if they ask you to.
1. Plumbing and Electrical Work
Plumbing and electrical work might not seem too difficult to undertake but be assured they can end fatally if not done well and carefully. Plumbing not done right can lead to accidents. Plumbers spent time in training for an excellent reason.
You should also remember that most homeowners' insurance policies will require you to hire licensed electricians, get a permit, and have an inspection for any electrical work done.
2. Structural Work
Don't take chances with your home structural components as they are essential for your home to remain whole. Structural work like installation of beams, steel, and lintels should always be left to professionals. No matter how tight your budget is, leave it to the professionals.
Over the last 18 plus years, Rasor Custom Homes has been building luxury residences designed around its customer's needs, lifestyle, and budget. If you're planning to build a home in the Southern DFW area, contact us today for a unique custom home that you would proudly like to put his fingerprints on and call it a home