When homeowners are creating a vision for a custom home, planning the living room typically doesn't get as much attention as developing the vision for the kitchen and master suite. Yet, living rooms are too important to be an afterthought. After all, they tend to be where homeowners make memories with their families, relax after a long day, and entertain friends. Before discussing living room design with your custom builder, you may want to consider your preferences for these key areas.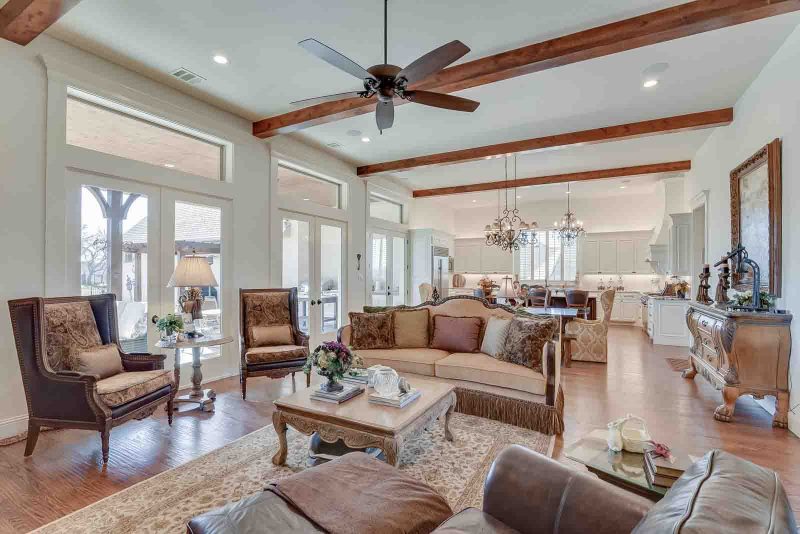 Walls
Homeowners usually have ideas about finishes such as paint colors or wallpaper. However, you have far more options for using walls to make your living room a custom space that's uniquely yours. For example, building a stone accent wall has become a popular way to draw attention to a fireplace. If your dream living room doesn't include a fireplace, you may still be interested in using a stone accent wall to turn another feature into a focal point.
Built-Ins
A good custom home builder wants every room to be appropriate for the client's lifestyle. You can expect your builder to ask questions about how you intend to use your living room. Are you interested in built-in open shelving to put objects on display? Perhaps you'd like built-in cabinetry to store items you plan to use in the living room.
Lighting
While every living room needs a combination of ambient (general) and task lighting, your lifestyle also influences what lighting options would be optimal for your custom home. For example, you may need task lighting for a reading nook or dimmable lights for family movie night.
Windows and Doors
Will your living room be a place where you entertain frequently? You may want to include an exterior door to the backyard or an outdoor living room. Clients often want window and door options that flood the living room with natural light. Your builder can help you select the best choices and placement to achieve that goal.
Contact us to get an estimate for your custom home project or for help designing your vision for your living room in your custom home!