CREATING YOUR DREAM HOME – STARTS WITH YOU!
Together we create your dream home.
DISCOVERY & NEEDS ANALYSIS: IT STARTS WITH YOU
During our discovery session, we'll work together to define the things that are most important to you in a home. Together we want to understand your families vision for a home, so we can create a plan to make your dream of luxury home ownership come to life. Understanding your vision and lifestyle will allow us to value engineer every aspect from start to finish and establish the parameters for a mutually acceptable budget. Over the years we have found by investing the time to understand our clients on the front-end, it helps to have a seamless customer experience.
DESIGN – LIFESTYLE NEEDS:
Our goal is for our clients to think about not just their current needs and to contemplate the future ones as well. Consideration for the function and flow of your home — flexible spaces. Size of the rooms, types of rooms and how they will be utilized? The team will help you prioritize the most important aspects of the designs of the rooms as well as the locations.
Bedrooms
Kitchen
Entertainment Areas
Study
Media Room
Utility Room Garage
We want them to be designed in a way that allows excellent flow between rooms.
Reflection of light is a very important consideration, not just the natural light as it reflects room to room and also electrical lighting.
CONSTRUCTION TEAM:
Custom means, made or done to order for a particular customer. Attention to details and master craftsmanship in every area is very important to our construction team. Our team of craftsmen is like family, working together for over a decade, all sharing a common vision of creating an exceptional product for our clients. Quality control is not just an idea, it's the commitment of our team. Our team of craftsmen truly understand the pride of ownership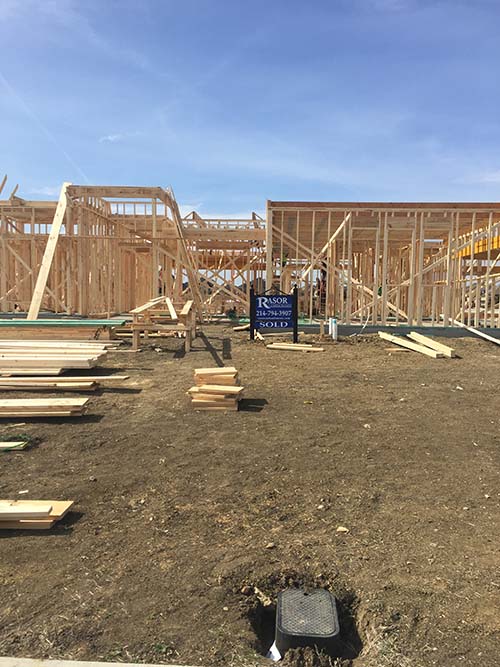 Our Construction Team includes:
Architect
Interior Designers
Master Carpenters
Foundation Engineers – (we are known for our over-engineered foundations)
Master Electricians
Master Plumbers
Expert Mechanical & HVAC personnel
WE CARE ABOUT EVERY DETAIL:
At Rasor Custom Homes, Jeff Rasor believes in communication and overseeing the process.
There are many varying degrees in building a luxury custom home. Many unique characteristics to be taken into consideration into what makes the home perfect for your family. We will encourage you during the Building Process to make HomeSite Inspections. You will begin to see the vision, designing, and planning of your dream home come into reality.
ENGINEER GRADE FOUNDATION:
Everything starts with the foundation and working with an experienced custom builder that understands the engineering of a slab is paramount to the long-term stability of your home. Rasor Custom Homes believe concrete reinforced with steel rebar provides a superior engineered foundation system. We over-engineer our slabs to provide long-term quality for our customers.
YOUR LAND OR LOT:
We build custom homes across the Dallas/Fort Worth area and in many select luxury communities. Our Build on Your Lot program was created to give our clients custom choices for their lots. We will build to suit base on lot size and budget. Since most lots and properties are unique in shapes and sizes; our design experts will provide creative ideas on the design and placement of your custom home. We have the knowledge and experience to help you through the process. We will consult with you, sharing our knowledge and assist you in identifying any potential obstacles.