Most people build a home for the express purpose of inhabiting it, probably for the rest of their lives. However, if you work in a company, or have interests that could see you move away after a few years, it would be prudent to consider the resale value of the home. While you are definitely building an abode for yourself, incorporating some ideas that would help maximize equity can be crucial if you see yourself selling the house in the future. Let's take a look at some ideas you can add to your custom home building plans.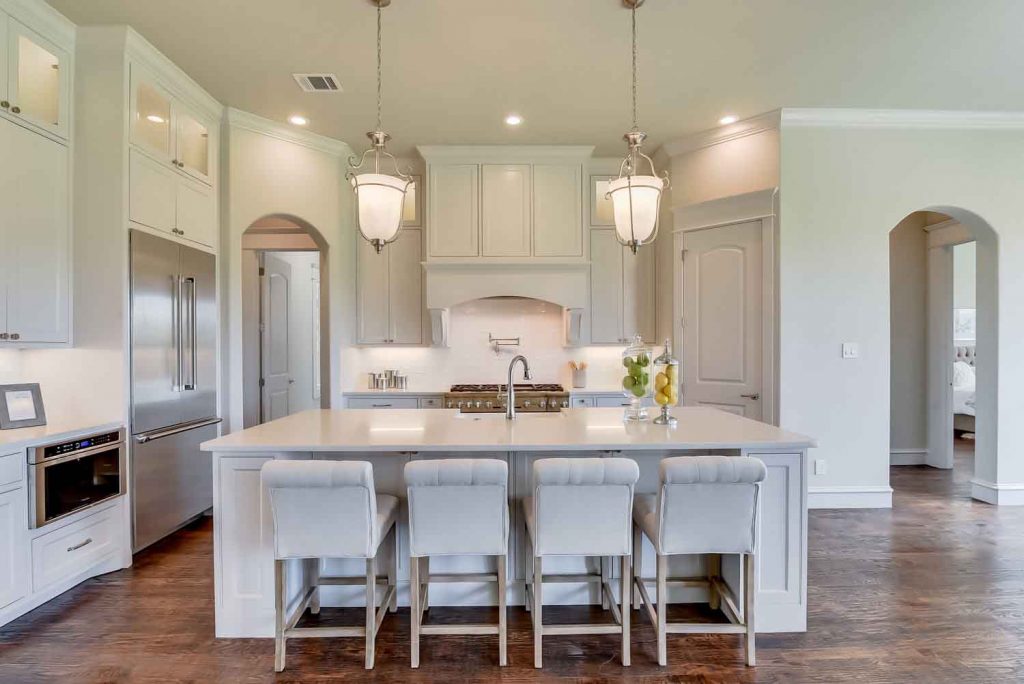 Custom Multi-Functional Kitchens
Kitchens have evolved from the inner sanctum for food preparation, to places where people can hang out around the kitchen island. Some trends have even seen outdoor kitchens taking over the backyard while homeowners and their friends participate in meal preparation.
Such a feature is irresistible to would-be home buyers, and also a great place for you and your friends to hang out. Building your kitchen with such style and quality in mind can easily transform it into one of your favorite rooms while guaranteeing superb value.
Deluxe Landscaping with Dug-in Irrigation
It's the green spaces around the home that tend to add the most value and curb appeal to it, while also providing a place for your children and pets to run around. The front of your custom modern home can become an extension of the entryways, whereas the back can be a place to unwind in the evenings.
The plants in your landscape can improve value too. Some drought-resistant plants reduce watering costs, and others are easy to maintain. A dug-in irrigation system means taking care of all that greenery is as simple as flipping a switch. Your custom modern home will be in top shape when you use shears or a lawnmower every once in a while.
Last Word
Building a custom modern home means engaging with the right professionals, who can help you visualize your designs and bring to life any extravagant idea you may have. That's where we, at Rasor Custom Homes, come in.
With over 18 years of experience making homeowners' dreams come true, we are the right choice for you. Get in touch with us for more details.