Many people dream of having a home theater in their house. And yes, building a home theatre is the ice on the cake of building your custom home. Indeed, this is a great place to relax and enjoy some time with family or friends. That said, there is more to it than just picking out the right TV or couch when building a home theater room! Here are four tips for building the perfect home theater room: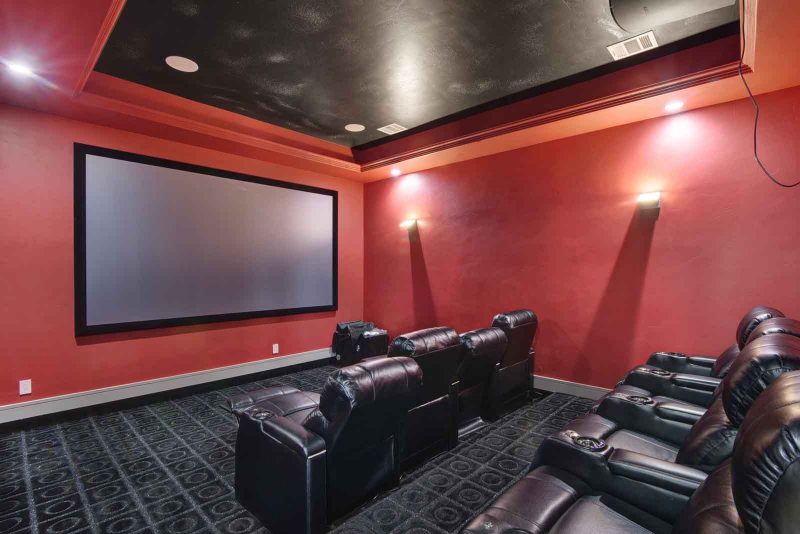 Identify the Perfect Space
The space you choose for your home theater room should be an area separate from the rest of your house. Creating a barrier between it and other parts of the household will ensure you enjoy more privacy while watching movies or playing games in this special place. Also, the sound from the room shouldn't disturb those in the rest of your home. Plus, the space should be large enough to accommodate all your needs, such as the TV and couch you plan on using.
Plan the Seating Arrangements Wisely
Seating arrangements play an integral part when it comes to home theaters since people will most likely be spending hours watching movies there at some point or another. Tiered seating allows for multiple viewers without any form of obstruction to get the best viewing experience possible.
Control the Ambient Light
If you want a truly immersive theater experience, then consider limiting the ambient light. Ambient light is any light entering your room, whether natural or light from nearby rooms. You may consider a dark space such as a basement or use opaque curtains to darken your room.
Control the Ambient Sound
Even with a dedicated space, sounds and noise from the outside may hamper your watching experience. You may have to install soundproofing materials such as foam insulation or acoustic tiles on the walls and ceiling of your room.
The Bottom Line
The perfect home theater room can be the centerpiece of your custom-built or remodeled property. At Rasor Custom Homes, we build homes that match our clients' needs and lifestyles. Contact us today!