How many homebuyers have looked for months, or even years, to find exactly the right home for their family? Quite a few, actually. They may have even reached out to a developer who builds large tracts of production homes. Still, they never could find the ideal floor plan from the limited options offered by the builder. Fortunately, there is a third option that will allow you to finally live in the custom home of your dreams.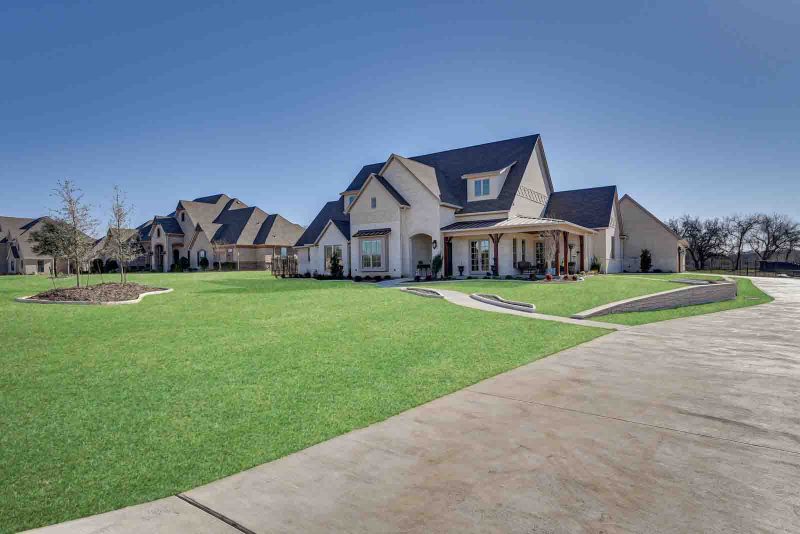 Don't Settle for Less
Buying Used — In order to make a used home work, it typically involves creating a list of remodeling projects and a "plan" to complete all those projects within a certain time frame. Then life gets busy, families expand, and somehow all those remodeling projects never come to fruition.
Production Homes — A production home is marginally better than buying used, yet they can still easily fall short of the mark. Floor plans are typically limited and families must fit themselves to the home, rather the other way around. Production homes also tend to be cookie-cutter homes, with each one looking much like all the others in the neighborhood.
Your Dream Home — A Sound Investment
Truly Meet Your Needs — Building a custom home, your true dream home, is actually a very sound investment. By working together with a custom home builder, it's possible to develop an intelligent floor plan that truly fits your family's lifestyle. You'll be investing in features your family needs, and you won't be wasting money on bells and whistles that may seem impressive when you're looking at a production home floor plan, but in reality don't add much value to your daily lifestyle.
Easier Expansion — When you build a custom home, you won't need to move to another home to gain additional function and value in the future. Custom homes can be built with an eye toward the future, so if/when you do want to expand on your dream home, you'll be able to do so with minimal upheaval.
Dream Home Satisfaction — Partnering with a custom builder and building your true dream home is far more satisfying than the other options. Your new home will be exactly the way you want it; with all the thoughtful features and options that will make your new house feel like your forever home from the moment you cross the threshold.
If you'd like to start planning the next best chapter of your life, contact us! Rasor Custom Homes would love to help you build your dream!