When you're planning the design for your custom home, your builder will ask how you plan to use each room. Many clients already have a vision for their kitchen, bedrooms, bathrooms, and living room. Often, clients haven't given as much thought to the design of their home office. If you want to prepare for your builder's questions about your home office, here are features to consider.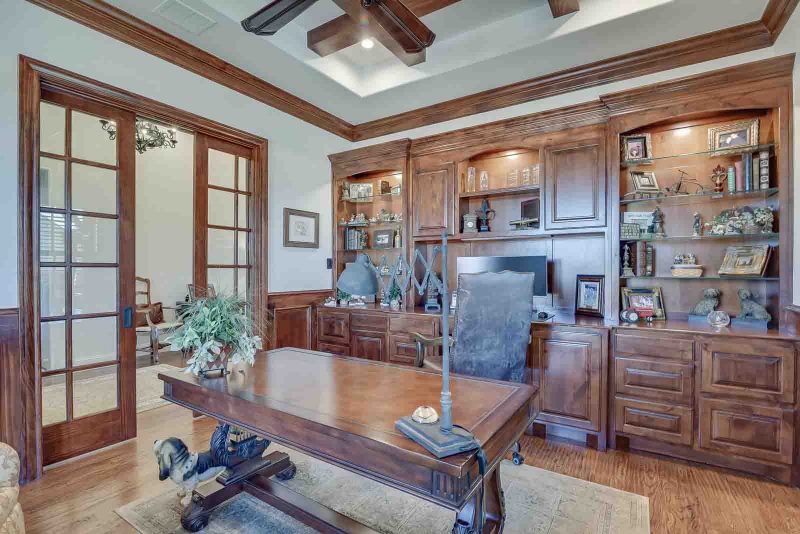 Quantity
Do you need one home office or two?  Sometimes, clients want a large office for the spouse who works from home often. The second office tends to be a smaller space for the kids to do homework or a spouse who works remotely for a few hours a week.
Location
Your custom home builder will probably suggest locating your home office away from the home's high-traffic areas. The builder is trying to keep your work from being disrupted by household activity. If your work requires a complete separation from household noise, your builder can suggest ways to achieve that. In contrast, you may want your office positioned so it's easy to monitor your children while you're working.
Separate Entrance
Professionals who host meetings in their home office may want a separate entrance. Visitors immediately enter your office instead of walking through your private living space.
Lighting
Some clients prefer lots of natural light. Others say outdoor views distract them from their work. Which camp are you in? Also, your builder will make suggestions for task lighting based on how you plan to work in the space.
Storage
You probably know how much space you need to store tools, equipment, or paperwork now. Your builder may ask about future needs to ensure your storage is adequate for years to come.
At Rasor Custom Homes, we believe open communication is the key to building the house of your dreams. We're ready to listen to your wishes for every room in your dream home. Contact us to schedule a free estimate.