What Is Universal Design?
To those unfamiliar with universal design, the concept may sound irrelevant to someone planning a custom home. But universal design doesn't refer to giving every house the same look. It is about making a building accessible to everyone. Therefore, when a home is built according to universal design principles, it's live-in ready for people of all ages and mobility levels.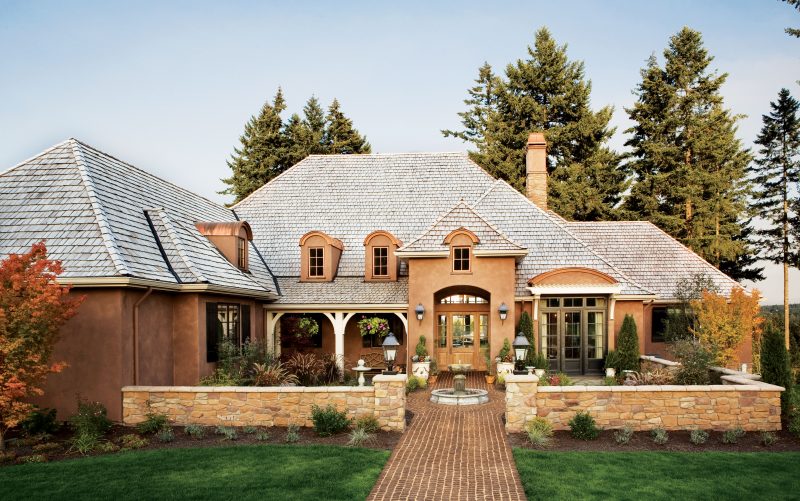 Popular Universal Design Features
While it's impossible to list every design feature here, it is possible to incorporate the principles of this design into every part of a home. Making the home accessible to someone who cannot climb stairs is a principle that interests many homeowners. To address that issue, your custom home builder can offer options such as no-step entries, a first-floor master suite, or a one-level home. Even homeowners who want a traditional second-story master suite may choose to include a smaller bedroom and bathroom on the first level.
In the bathroom, your custom builder can add design elements to increase safety and accessibility. Grab bars near the toilet and in the shower can help prevent falls. So can a walk-in shower that doesn't have a curb to step over.
Other popular universal design features include:
Wide hallways and doorways for wheelchair access
Drawers below kitchen countertops instead of cabinets
Rocker style electrical switches
Electrical outlets set higher than the standard 12 to 18 inches from the floor
Yes, Your Custom Home Can Be Beautiful and Accessible
You may be concerned that those features won't look attractive in a home setting. There's no reason to worry. Builders know no one wants their home to look like the inside of a hospital or nursing facility. Your custom home builder knows how to incorporate these design principles into your beautiful dream home. Even safety features like grab bars and built-in shower seats can be designed to fit your decor.
As a custom home builder, we want the homes we build to serve our clients for as long as they plan to live in them. That's why we present the option of including universal design features into your custom home. Contact us for more information.