"My bedroom is my sanctuary. It's like a refuge, and it's where I do a fair amount of designing — at least conceptually, if not literally."
-Vera Wang, Fortune
Your bedroom is meant to be your safe space.  This room should be the place you can rest, relax, and reflect.  When you are building your dream master suite, you can add special features and designs that reflect your personality.  You can narrow down all of the layout possibilities by considering what will bring you joy, and what will make your room the most functional space for your lifestyle.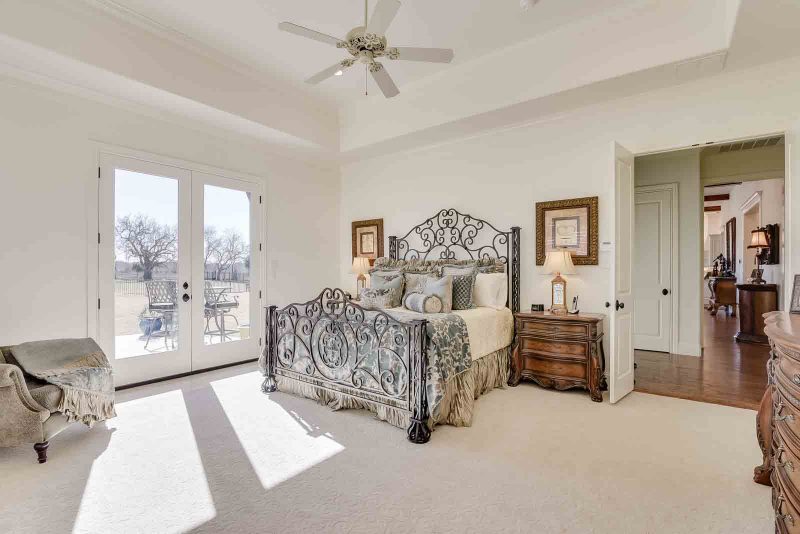 Suite Dreams
The design of your luxury master suite is all about you.  Do you live for fashion?  Then, prioritizing the size and storage capacity of your closet might be essential to you.  Or, do you feel happiest in a relaxing bath at the end of the day?  An impressive en suite bathroom might be high on your list.  Here are some ideas to get you started on your journey to the perfect master bedroom.
More Than a Place to Sleep
When you think of a fireplace, you might imagine it in the center of a common area for all to enjoy.  But that doesn't mean this, and other amenities, cannot be brought into the bedroom as well.  Here are some unique luxuries that can be added to your bedroom to exemplify your interests:
Fireplace
Library Built-In
Reading Alcove
Balcony
Breakfast Nook
Collection Display
En Suite Tranquility
An en suite bathroom is a trademark feature in luxury master suites.  Your en suite can be as extravagant or simple as you prefer.  If you would like for your bathroom to feel more like a spa, then here are some ideas to make it a serene environment:
Heated Floors
Custom Pony Wall or Partition
Jacuzzi Tub
Faux Waterfall
Accent Wall
Clutter-Free Closet
Closet upgrades are a great way to stay organized.  A walk-in closet will make your master bedroom feel complete, as it will likely be used every day.  Your belongings deserve a safe space, too.  Here are some ideas to enhance this special storage space:
Built-In Drawers and Shelves
Jewlery Island
Spinning Carousel
Elegant Lighting Fixtures
Home is What You Make It
Rasor Custom Homes is the team that listens.  We believe communication (throughout the entire building process) is the key to a successful relationship with our customers.  Please contact us when you are ready to discuss designing your dream home and your luxury master suite.