Nothing says "luxury" like being able to enjoy the comforts of home—both inside and out. Having luxury spaces outdoors allows for hosting your friends and family in greater grandeur. Here are some ideas about the types of outdoor additions that could transform your abode from a luxury home to a dream venue for gathering, eating, and relaxing.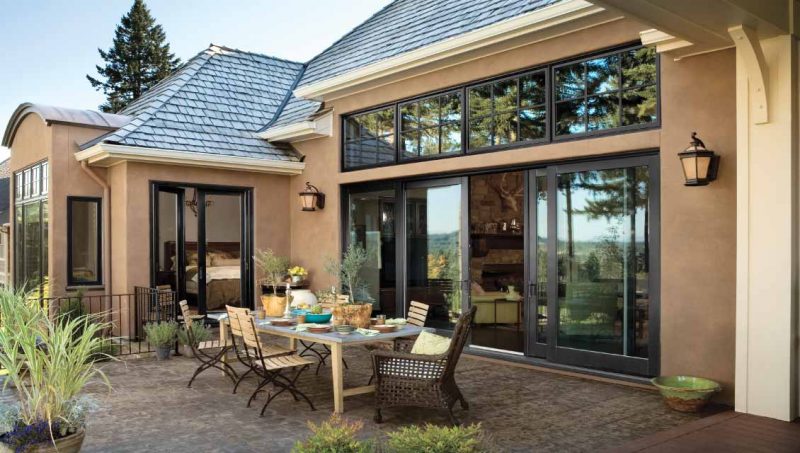 1. Outdoor Kitchens
Nothing demonstrates an intermingling of luxurious and rustic themes quite like cooking—and eating—outdoors. Various cooking instruments, such as brick ovens and charcoal grills, are well-equipped for the outdoors, which means that you are free to grill steaks or smoke meats without the hassle of potentially overheating your indoor kitchen. You might even consider a fire pit in place of a grill, which would allow for a cozier and more laid back experience, all while enjoying the open air. Rig up some string lights or fairy lights for added charm long after the sun sets.
2. Outdoor Living Rooms or Lounges
An outdoor living room is both a functional and fashionable space for relaxation. Couches, loveseats, rocking chairs, even hammocks—no furnishings are quite out of reach for this diverse outdoor space. You may elect to have a tropical cabana-style lounge, a closed-in sunroom space, or a cozy ring of couches around a warm fireplace. However, it is important to equip your outdoor living room to fight against the elements by using weather-resistant furnishings and adequate sun protection by using an awning or tent. You can trust the professional team at Rasor Custom Homes to assess the practical needs that will enable your luxury dreams.
3. Luxury Patios and Decks
Patios are decks are highly versatile outdoor additions that you can equip however you'd like. You may want to include a fountain, a garden, or an outdoor music area to heighten the sights, sounds, and ambience of eating or relaxing. A patio or deck is the perfect place to lay down and bask in the sunlight—before or after taking a dip in the pool. In addition, a patio or deck is a wonderful space for grilling or having dinner outside. Just like with outdoor living rooms, you will want to think about using parasols and awnings for sun protection.
With Rasor Custom Homes, your dream home is always within reach, as well as your custom outdoor kitchen, living room, patio, or other functional space. We pride ourselves on engineering your dream step-by-step through constant client-builder communication. We always aim to provide a seamless customer experience. When you're ready to begin building your luxury outdoor addition or dream home, contact us! Rasor Custom Homes would love to build your dream.