When you are building your dream home, you have to consider everything you want now, and anticipate everything you might need in the future. One thing many people don't think about is a playroom. Often, kids' toys are relegated to bedrooms, or make their way into the family living spaces. Why not go ahead and give your kids the perfect playroom – give them a space where their imagination can run wild and feel safe for years to come! Here are three design ideas to create the perfect playroom that will meet your needs now and in the future.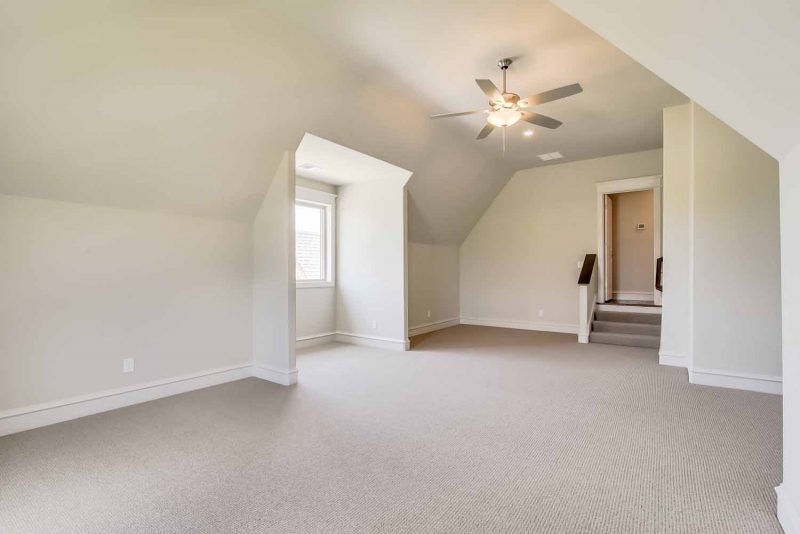 Customize the Space 
A playroom doesn't have to be just a room with four walls, a tiny window and a standard closet. Give it character and charm, and make it a unique space for your child to delight in!
Closet with custom, adjustable storage for all those toys and dress-up clothes
Built-in bookshelves to curate a children's library and encourage a love of reading
Alcove window with bench seating for reading or watching nature
Sink and counter for art and science projects
Consider Location
When designing the floor plan for your home, consider where you want your children to spend their time. You may not want the playroom next to the bedrooms, so that early risers aren't waking up the late sleepers by digging through their toys. Perhaps you want the playroom to have easy access to the backyard so they can run in and out as their make-believe games change on a whim. Do you want it away from the main living areas so you can relax and wind down quietly for the evening while the kids are having a game night with their cousins? The location is important for giving kids the space they need, while still making the room easily accessible to check up on them periodically.
Design it to Grow With the Kids
Your kids may be little now, but they will grow up. As they outgrow playing with toys, they'll likely transition into games, sports, and movie nights. Design their playroom with this in mind. That sink and counter will make a great place to hang out with friends for an afternoon snack. The customized closet can be reconfigured as it transitions from storing toys to storing board games and sports equipment. Also, consider the size of the room – will it be large enough to accommodate a ping pong or air hockey table in the future? Or maybe you will want it to transition into a media room as they get older. Create a space that will work for your family's future needs, and have the peace of mind that you won't outgrow your dream home.
At Rasor Custom Homes, we know that when designing your dream home, you have a lifetime of possibilities to consider. Our architects and interior designers can work with you to bring your vision to life. Contact us today for a quote, and let us help you design the dream home you deserve.