One of the most disappointing realizations for new homeowners is wasted "dead space" within their home that doesn't get lived in or used. By working with a custom home builder to identify changing lifestyle needs, it's possible to prevent a future zombie area in the house such as the untouched formal dining or living room.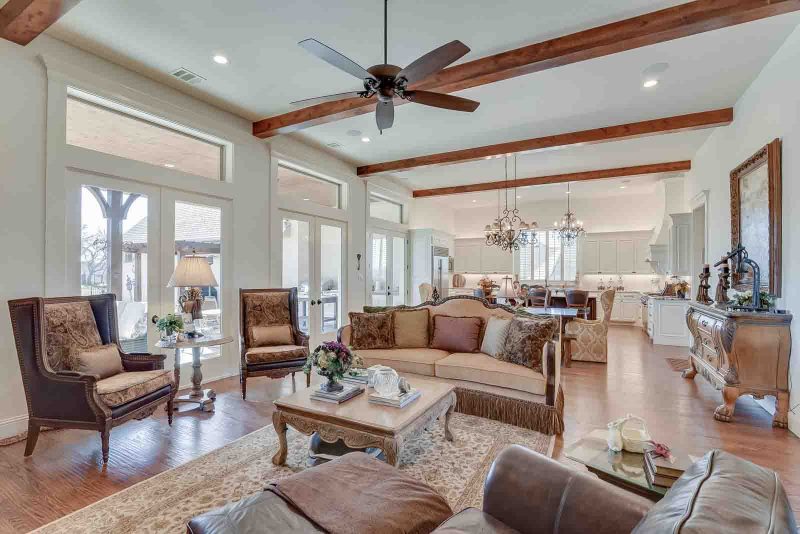 Current new home construction trends shed light on the changing priorities for many homeowners. People want space for working at home, teaching at home as well as at-home entertainment such as home movie theaters. While it's difficult to predict whether families will choose to eat out or travel more often in the future, changes in more reclusive social habits are likely to remain. How do you make sure you and your family grows with a new construction house to avoid yearly redecorating or remodeling?
Choosing authentic design styles
Homeowners who choose trendy farmhouse or Bohemian looks often grow tired with their choices in a few years. They are less likely to use spaces that are overdone. Instead of over decorating to mimic a fake Victorian or rustic look, focus on what makes you feel comfortable and relaxed in a home. Authenticity trumps exotic trendy choices in terms of design.
Curating memories
People like to spend time in rooms with artifacts, portraits, tech gadgets, sentimental art and music collections that remind them of the past and inspire them for the future. On the one hand, it's practical to reserve space for home offices, exercise and eating. It's also smart to make the space as multi-functional as possible. Clever display cases and hidden storage areas give homeowners flexibility. A hobby room might serve as a yoga studio in the future as well as a room for showcasing favorite art pieces.
Warming up the space
While sterile whites and neutral grays dominated the interior design world for many years, it also turned some homes into museums. To bring back the desire to live, warm up the room with earthy stones, beige colors and wood flooring. Make bold statements with wallpaper in the entryway that can easily be changed out in the future. Playful and colorful patterns, dancing chandeliers and stunning detailing such as beamed ceilings makes life inside a home more interesting so everyone wants to stay in the space to think, meditate, socialize, study and rest.
At Rasor Custom Homes, we build luxury homes that fit our client's high expectations and lifestyle needs all within budget. Talk to us about our Build on Your Lot program as well as a discovery and need analysis session. For more information about working with a custom home builder in the Dallas/Fort Worth area, please contact us.